Hasselbring Chiropractic Reviews
What Our Omaha Practice Members Say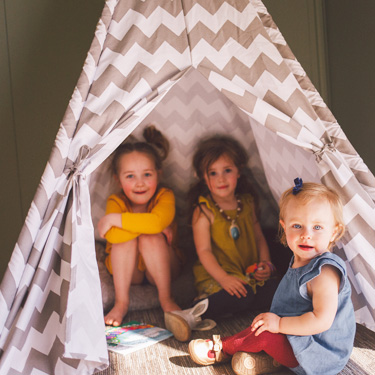 At Hasselbring Chiropractic we love when practice members share with us their feedback and comments after chiropractic care. Please read our testimonials below to see what other people have achieved through their tailored treatment plans with us.
Share your stories too! Click here to send us your feedback so that we can help to spread the word about the benefits of natural Hasselbring Chiropractic care.
For more information or to schedule an appointment call or email us today.

Compassionate Chiropractor
Dr. Kylie is such a competent and compassionate chiropractor. I originally started seeing her after an accident and continue to see her on a weekly basis because I feel and sleep so much better after every visit. Both she and her office assistant are so lovely, it's like stopping in to visit with old friends while getting a much-needed adjustment!
– Amy G.
Highly Recommended
Dr. Kylie and Leslie are the perfect duo! Leslie is so welcoming and understanding when it comes to scheduling and payments. Dr. Kylie is knowledgeable and transparent with what is going on and the next best steps. I am honored to have them both as part of my wellness journey! I have and will continue to recommend Hasselbring Chiropractic to anyone wanting to improve their overall health!
– Brandi H.
Blessed to Find Hasselbring Chiropractic
My Husband, two toddlers, and I have been seeing Dr. Kylie for the past two years now and we will definitely keep up our biweekly visits! She is very selfless in her work, always striving to stay current in her practice, and always learning and discovering new ways to help her patients. She has worked with us financially so that chiropractic care can stay a reality in our household.
When I first came to her I had intense sciatic pain, severe outside allergies, and lower back issues. Since then all lower back troubles and sciatic pain have disappeared and I don't need to take my allergy medication.
I have been taking my oldest child to Dr.Kylie since she turned one and my youngest since she was a week old. My girls have never had an ear infection and their seasonal colds are few and far between and don't last long. Since my kids spend lots of time around other kids I give full credit for their good health to diet and Dr.Kylie. She also helped make my pregnancy go by with ease. Staying aligned is so important and we are more than blessed to have found Hasselbring Chiropractic.
– Morgan P.
Dr. Kylie is amazing!
She has helped my son Jackson and I so much! Jackson has been getting adjusted since he was 2 months old! We love the office and Leslie is so friendly and helpful every time we need to get in.
– Amanda C.
Thanks for All You Do
Dr. Kylie is amazing and our daughter LOVES visiting her! She is great with kiddos and truly loves what she does, which makes a parent feel good about seeing her. Thank you for all you do Dr. Kylie!
– Randi C.

Hasselbring Chiropractic Reviews | 402-504-4442