Meet Dr. Kylie Hochstein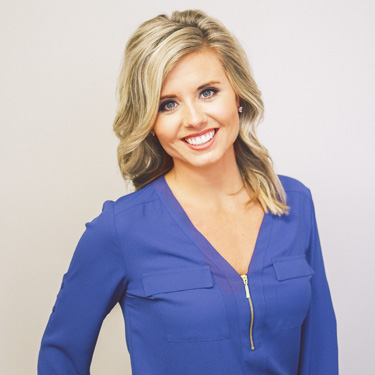 Since 2012, Dr. Kylie has been serving patient needs in helping them to be pain-free and on the path to optimal health. At Hasselbring Chiropractic she specializes in caring for the unique needs of the pediatric population. Dr. Kylie is passionate about helping newborns, babies, toddlers and children of every age. Prenatal chiropractic and preconception chiropractic are also her specialties, and she works closely with other professionals in her area to help moms have an optimal pregnancy.
A Passion for Pediatrics
It was Dr. Kylie's goal to become a pediatrician. In high school, however, she sustained an athletic injury while running track. After seeing a chiropractor, she was impressed with the care she received. She changed her mind and decided to become a sports injury chiropractor instead.
Dr. Kylie received her Doctor of Chiropractic degree from Palmer College of Chiropractic in Davenport, Iowa. Near the end of her training, she was invited to fly to Brazil to participate in the Clinic Abroad program. While in South America, she had the honor and opportunity of adjusting hundreds of people eager to receive chiropractic care.
While I was still in chiropractic college, my training opened my eyes to the many benefits that chiropractic care can deliver. That's when I realized that I could combine my dream of being a pediatrician with that of becoming a pediatric chiropractor."
A Thirst for Excellence
Dr. Kylie is continually refining her skills to be of excellent service to her practice members:
On a Personal Note
Dr. Kylie is married to her husband, Justin and they have a son, Baylor. Together they enjoy golfing, traveling, and walking their beloved dog, Harper. Her favorite hobbies include reading, exercising, and shopping!
Contact our Omaha office today and let's get started! We feature scan technology and late hours.

Chiropractor Omaha | 402-504-4442